Best Tips to Prepare for SBI PO 2021 at Home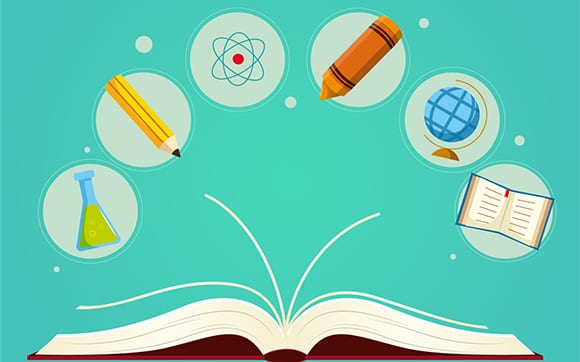 The banking sector annually conducts multiple recruitment drives to appoint Officers and Clerks at various posts across the country. The Reserve Bank of India, State Bank of India and the Institute of Banking Personnel Selection are the main bodies that conduct exams at various levels.
In India, the State Bank of India is the largest public sector bank and annually conducts recruitment for probationary officers, specialist officers, and Junior Associates' posts. Of these, the Bank PO exam is one of the most sought after in this sector. 
This exam is conducted on a national level, and close to 2000 vacancies are released, which is way less in comparison to the number of applicants. Thus, increasing the competition. Since the syllabus is comprehensive, candidates choose to opt for Coaching Institutes and external assistance for preparation. However, preparing at home is also a feasible option as it gives sufficient time for self-study. 
In this article, we shall further discuss the best tips to help a bank aspirant prepare for the SBI PO exam at home and excel in the examination. Those who wish to know the important exam dates, syllabus, eligibility, etc., for the Probationary Officer exam can visit the linked article.
SBI PO Preparation at Home – Strategy & Tips
Given below are the best tips which can help candidates prepare for the bank exams at home and excel with flying colours:
Analyse the Syllabus and Exam Pattern –

Being aware of the syllabus, the topics under it, and the exam pattern are essential before starting the preparation. It helps one apprehend which subjects require more attention and which ones are their strengths.

Strategise a Study Plan –

Prepare a comprehensive study plan where sufficient time is dedicated for each subject, time is allotted for revision, and also some breaks are added to stay fresh.

Collect the latest study material –

Get the best books with detailed concept explanation, sufficient examples and practise exercises. Make notes for current affairs and concept topics. Also, refer to e-notes and study material which is easily available online for bank exam preparation.

Devote a Section of your House for Studying –

Make sure that you have all the required books, study material, stationery, water and some snacks handy at this corner of your house so that you can prepare without any interruption. Also, ensure that this place is peaceful and not very noisy as it will help build concentration.

Focus on Understanding the Concepts –

Since the syllabus almost remains the same every year, changes are made in the type of questions asked in the exam. Thus, one must have a clear understanding of concepts to answer any type of question from respective topics.

Turn to Video Lectures for Assistance –

If one gets stuck somewhere, they can easily get video lectures online that are available for free. Since understanding things by reading them may be difficult at times, video lectures are more interactive and helpful in understanding concepts well.

Solve Mock Tests & Practice Papers –

The best way to understand what type of questions are asked in the exam, important topics with respect to the examination, and get familiar with the time management to solve the paper, solve mock tests, and practise papers is the recommended tip. They are easily available online, or else candidates can also get sample mock test books in the market.

Refer to Previous Year Papers –

This helps in apprehending the difficulty level of the exam.

Work on Time Management –

Bank exam papers are set with a specific time duration allotted for each section. If a candidate misses out on answering the questions within the stipulated time, they may no longer revisit the section. Thus, only self-study can help a candidate attain the confidence to solve more questions within a shorter time duration.

Take breaks and keep the mind Fresh –

SBI PO preparation can be overwhelming mentally. Thus, candidates must take breaks at regular intervals and keep their mind fresh. Do not become a book worm and over pressurise yourself. Maintain a balance between studying and taking breaks

Self Study is the Key –

Either you choose to study at home or take outside assistance, the only way to succeed is through self-study. Unless the candidates themselves are well prepared, no mentor can help them crack the exam.
All the tips mentioned above will help aspirants preparing for the upcoming State Bank of India Probationary Officer exam to prepare at home and excel in the examination by focusing on self-study and self-assessment.
Candidates awaiting the SBI PO Notification 2021 can visit the linked article and get all the relevant information.